Midland Reporter-Telegram
Brynne Lawrence, China Aid
Updated 2:59 pm, Tuesday, February 13, 2018
Note: Take action! Find the petition here and help free 40 Christians!


Midland nonprofit has petition requesting that Trump, other world leaders press for prisoners' release
Christians in China's southern Yunnan province are under attack, facing long prison sentences as Chinese authorities try to eradicate their religion under the guise of cracking down on "evil cults," and you have the opportunity to save them.
In 2016, Yunnan officials formed an investigative team dedicated to wiping out the Three Grades of Servants religious sect, which China regards as a dangerous cult, and launched systematic attack against them.
Only they didn't just target Three Grades of Servants members. They conducted mass arrests of more than 200 Christians across the province. About 40 of them are still in custody and they face long sentences in China's cruel prisons; their lawyers are under official review just for defending them.
Ignoring their denials that they never belonged to the cult, Chinese officials sentenced six of these imprisoned Christians — Ju Dianhong, 46, Liang Qin, 30, Zhang Hongyan, 34, Zi Huimei, 30, Yang Shunxiang, 29, and Zhang Shaocai, 42 — to between four and 13 years in prison. Even though Ju Dian-hong and Liang Qin said they were never involved with the sect, they were accused of leading, recruiting members, doing missionary work and spreading news of the apocalypse on behalf of the cult.
In the court's formal verdict, it outlined such broad parameters for what constituted an "evil cult" that some speculated Christianity could fall under the definition. It also said that the authorities found the accused in possession of Christian books such as "Pilgrim's Progress" and "Streams in the Desert," which they labeled "evil cult" materials.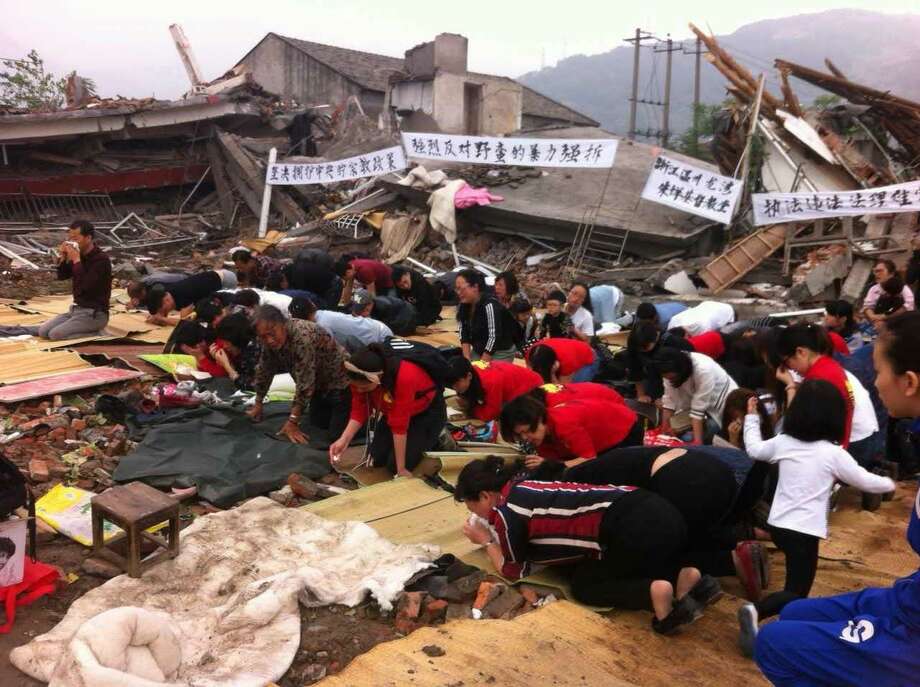 Photo: Courtesy Photo
Another Christian, Tu Yan, has spent nearly a year in jail for the same allegations and is awaiting trial. She and her fellow Christian, Su Min, were running a hotel in Dali, Yunnan, when they were arrested and handed cult charges. Tu Yan says she has never even heard of the Three Grades of Servants, and her sister and father stoutly maintain that she practiced only Christianity.
If they are not freed, these Christians face many perils in prison. The Chinese government infamously persecutes those it deems "enemies of the state," many of whom are Christians. Christian prisoners often suffer torture, beatings, and even death at the hands of prison officials. Others leave their cells in extremely poor physical and mental health from subjection to inhumane practices and medical neglect.
As a result, your intervention is tantamount.
As Midland residents and Christians, we at China Aid care deeply about the rights of these prisoners. After all, so many of our loved ones would face the same fate if such policies were implemented here.
That's why we're inviting you to take action. By signing our petition at Change.org (search "ChinaAid"), you are taking a firm stand against these atrocities and asking President Trump and other world leaders to speak out and press China to release these innocent Christians unconditionally and immediately.
Let's be a voice for the voiceless and tell China "Enough!"
Brynne Lawrence is English media and translation associate for China Aid.
---
ChinaAid Media Team
Cell: +1 (432) 553-1080 | Office: +1 (432) 689-6985 | Other: +1 (888) 889-7757
Email: [email protected]
For more information, click here