By
Nectar Gan
Published : Tuesday, 31 May, 2016, 3:30pm
Updated : Tuesday, 31 May, 2016, 10:57pm
■ Guangdong high court unlikely to overturn conviction and sentencing of Tang Jingling, lawyer says
r Tang Jingling was sentenced to five years in jail la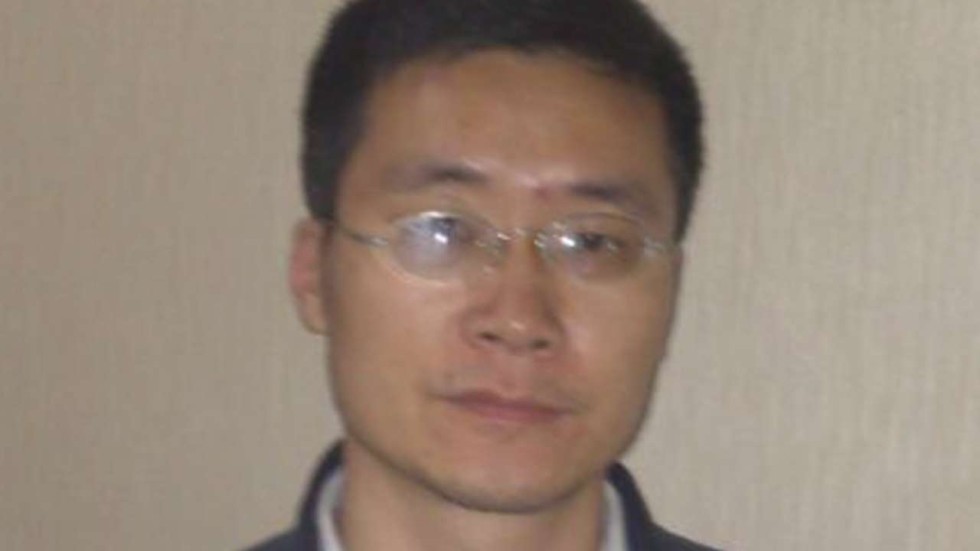 Chinese human rights lawyer Tang Jingling was sentenced to
five years in jail last January by a Guangzhou court after being
convicted of 'inciting subversion of state power'. Photo: AP
A provincial high court is expected to uphold a five-year jail term handed down to a former human rights lawyer after it heard an appeal related to his conviction for "inciting subversion of state power", his lawyer said on Tuesday.
The Guangzhou Intermediate People's Court sentenced Tang Jingling, 45, in January – along with two other activists, Yuan Chaoyang and Wang Qingying, who were jailed for 3½ years and 2½ years, respectively.
The Guangdong Higher People's Court was due to issue its verdict on Tuesday after both Yuan and Wang appealed against the intermediate court's decision.

We don't think there will be any change in the result of such a political case
Ge Yongxi, lawyer of Tang Jingling
Tang had refused to lodge any appeal against the January verdict because he considered the system "an unjust court serving an autocracy", his lawyer, Ge Yongxi, said.
But Tang's case was included in the appeal hearing that reviewed the verdicts against the other two men because the charges against all three activists were closely linked.
However, Ge said he did not know the outcome of the appeal. "The clerk at the provincial high court was already there with the written [appeal] verdict," Ge said after meeting his client at a Guangzhou detention centre. "But he would not hand it to Tang in my presence."
Ge said he was sure the original ruling would be upheld. "It is impossible for the Guangdong Higher People's Court to make an independent, just ruling," he said.
Policemen stand guard outside a court in Guangzhou on
January 29 when human rights lawyer Tang Jingling and two
other activists, Wang Qingying and Yuan Chaoyang, were
jailed on subversion charges. Photo: Reuters
"Therefore we don't think there will be any change in the result of such a political case. The original verdict is bound to be upheld, without doubt."
He also said there would be no hearing to announce the result of the appeal. Instead, a written verdict would be handed directly to Tang and the other two activists.
Ge also accused the Guangdong court of breaching criminal procedure law by not questioning Tang during the appeal hearing.
"The [court's] explanation was that because Tang did not file any appeal, it was unnecessary to interrogate him [again]," Ge said.
"But this is a distorted understanding of the law, which requires interrogation, even if there is no actual hearing."
A placard showing a picture of human rights activist Tang
Jingling is raised above yellow umbrellas as people stage a
protest in Hong Kong at the time of his trial in July 2015.
Photo: EPA
Tang, Yuan and Wang were detained for more than a year ­before facing trial last July.
The charges against them were upgraded from "picking quarrels and provoking trouble" in ­mid-2014 to "inciting subversion of state power".
The three activists were among more than 300 signatories of Charter 08, a manifesto published on December 10, 2008, calling for changes such as an end to one-party rule, the creation of an independent legal system and freedom of expression.
Tang, originally from Hubei province, has been a prominent advocate of non-violent civil disobedience for the past two decades.
According to the original verdict, Tang was expected to remain in prison until April 29, 2019.
---
China Aid Contacts
Rachel Ritchie, English Media Director
Cell: (432) 553-1080 | Office: 1+ (888) 889-7757 | Other: (432) 689-6985
Email: [email protected]
Website: www.chinaaid.org