South China Morning Post
Published : Wednesday, 15 June, 2016, 12:06am
Updated : Wednesday, 15 June, 2016, 12:06am
■ A prominent human rights lawyer has been kept under house arrest and denied medical care since his release two years ago, his ­daughter said in Hong Kong ­yesterday.
Gao Zhisheng, who was nominated for the Nobel Peace Prize, was under house arrest in a remote village in Shaanxi province, where he lives with his brother, and was not permitted to leave the courtyard of their home, said Geng Ge.
Gao, 52, could eat only liquid foods because of the poor ­condition of his teeth and he had not been allowed to visit a dentist, said Geng, 23.
She was in the city to present her father's latest book, Stand Up China 2017 – China's Hope: What I Learned During Five Years as a Political Prisoner.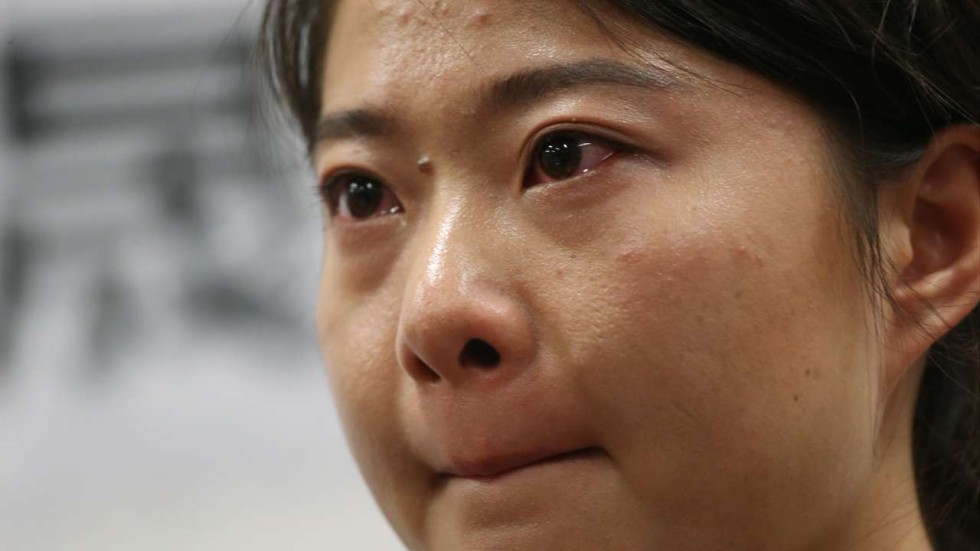 Geng Ge, daughter of Gao Zhisheng, attends the launch of her
father's book at the Legco Building in Tamar. Photo: K.Y.
Cheng
The family has been living apart, with Geng and her mother living in the United States, while Gao remains on the mainland, she said. She had not seen her father in seven years and communication remained difficult, she said. Their last conversation, which took place about six weeks ago, was possible only because the guards happened to stray from their post, she said.
Gao rose to international prominence for defending members of the banned Falun Gong sect and fighting for farmers' land rights. He has been in and out of detention since 2006, but in 2010, he angered authorities by publicly denouncing the torture he said he had undergone. He was jailed for three years in 2011 for "instigating subversion of the state" and was released in August 2014.
He spent those three years in solitary confinement, according to his book, the manuscript of which was smuggled out of the mainland.
In the book, Gao details the physical abuse he endured while in custody.
He was tortured with an electric baton held to his face and was forced to wear a blindfold when he needed to use the toilet. On one occasion, when he was being deprived of sleep and forced to stand, whenever he faltered his knees were struck. Whenever he showered, no fewer than six guards would watch him, he said. He was also forbidden to talk.
At the very beginning, I did not totally understand. I ­wondered why our father couldn't be with us
Geng Ge, daughter of Gao Zhisheng
Geng He, Gao's wife, said when he was released he had lost about 23kg and could barely eat or talk.
In his book, Gao predicts the rule of the Communist Party will end in 2017 – a revelation he says he received from God. He outlines a plan to build up a democratic China after the party's collapse.
After being freed in 2014, he said he deeply missed his family, but chose to remain in China in the hope of someday playing a role in changing the country.
"At the very beginning, I did not totally understand. I ­wondered why our father couldn't be with us," said his daughter, sobbing.
"But … after some time, I came to think of his decision as truly great. He loves the Chinese people so much that he put his family in second place. I think that what he thinks is very, very great, so I am very proud of it."
Geng Ge said her father was prepared to face possible retaliation after publishing the book.
"He is ready physically and mentally," she said. "And he told us: 'I hope you can be ready'."
---
China Aid Media Team
Cell: (432) 553-1080 | Office: 1+ (888) 889-7757 | Other: (432) 689-6985
Email: [email protected]
For more information, click here